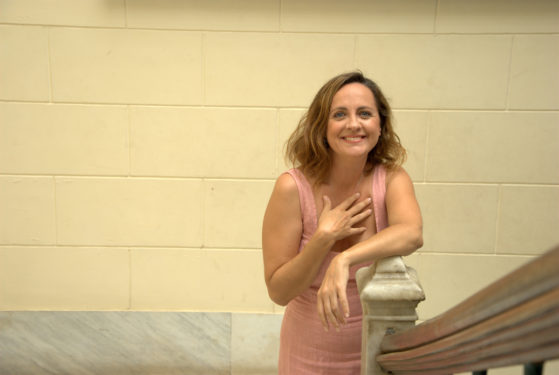 Sing your heart out during Chrysoula Kechagioglou's online vocal workshops
As a member of Greece's oldest Celtic band 'Iernis,' Chrysoula Kechagioglou is not short of vocal expertise in Greek folk songs from the Cyclades, Dodecanese and Asia Minor.
That's why she's the perfect choice to teach online singing workshops every Tuesday in September from 6pm – 7pm, as organised by Sydney Greek Jam and Rebetika in Melbourne.
"I am not very confident about distant learning and my ability to share information this way. I am very fond of personal contact. But I am also a woman of my time and I want to cope with this new situation," Chrysoula tells The Greek Herald exclusively.
"I don't want fear of illness or technology to keep this wonderful knowledge away from those who wish to have it."
Chrysoula's workshops will be available via Zoom and they are open to a limited number of participants. No prior assumed knowledge of Greek or Greek songs is necessary as the lesson can be conducted in English with transliterated lyrics.
Those who are lucky enough to get a spot in the one-hour classes will learn about the history of songs from the Dodecanese, Cyclades and Asia Minor, as well as cover some vocal techniques particular to these regions.
"I have chosen these songs because they are interesting music and lyrics wise and because I really love them," Chrysoula says.
(…) read more at greekherald.com.au