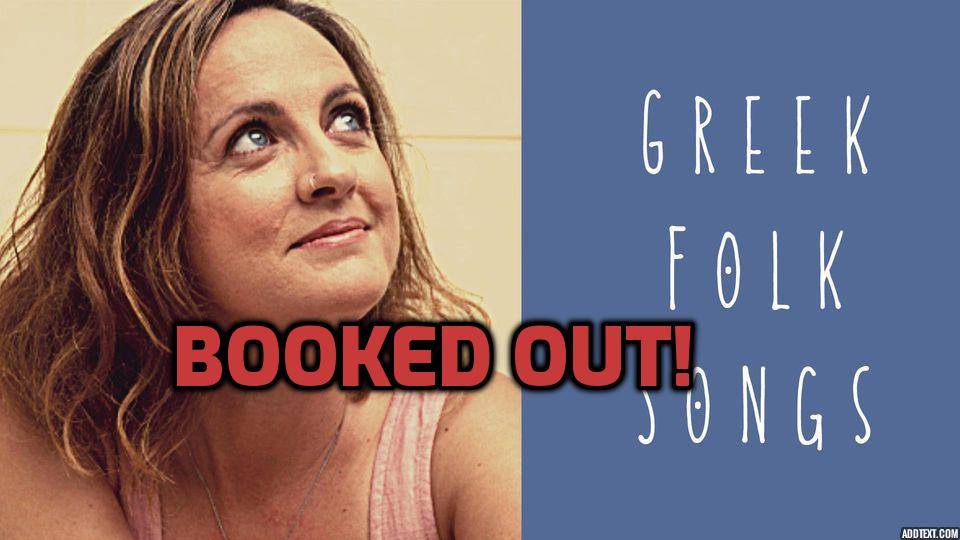 Singing Workshop with Chrysoula Kechagioglou

| | |
| --- | --- |
| | 08/09/2020 |
| | Workshop |
| | Ticketed event on Zoom |
Tickets
Sydney Greek Jam and Rebetika in Melbourne are pleased to host an online singing workshop with renowned vocalist from Greece – Chrysoula Kechagioglou! This workshop will be held on zoom and is open to a limited number of participants. The workshops will take place on Tuesdays from 6pm-7pm throughout the month of September. Once you have registered, you will receive a meeting link and resources in the lead up to each workshop.
All proceeds go directly to the artist.
Chrysoula will focus on songs from the Dodecanese, Cyclades and Asia Minor. Together we will explore the history of these songs, their place in the local culture as well as cover some vocal techniques particular to these regions. Chrysoula has performed with many notable artists in Greece and internationally such as Giorgos Dalaras, Lina Nikolakopoulou, Dimitris Mystakidis, Apodimi Compania, John McSherry and Andy Irvine to name a few. She has toured the world with various projects including places such as USA, Spain, France, Egypt, Finland and Australia!
Pre-requisites:
– Lessons will take place via zoom. You will need access to zoom in order to participate. You can sign up free of charge, here: 
https://zoom.us/
– No prior assumed knowledge of Greek or Greek songs is necessary as the lesson can be conducted in English with transliterated lyrics.
Cost:
$40 includes x4 one-hour sessions throughout the month of September. All proceeds go to the artist.
Workshop dates and times:
The workshop will take place the first four Tuesdays in September from 6pm – 7pm Australian Eastern Standard Time.
1 September, 6pm-7pm
8 September, 6pm-7pm
15 September, 6pm-7pm
22 September, 6pm-7pm